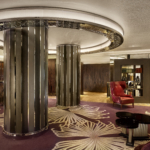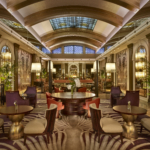 Our latest project has us embedded with a prominent main contractor in an exciting refurbishment of the Sheraton Park Lane, a celebrated Art Deco Hotel in the heart of London Mayfair. This challenging project is being executed with the Hotel remaining operational throughout the 20 month anticipated programme and has us embedded in a design management role on the interior fit out package. The scope of work includes:
Full renovation of over 300 Guestrooms
Reconfiguration and fit out of a new Reception Area, Smith & Whistle Bar and Fitness Centre
Refurbishment of public areas such as the Palm Court, Orchard Room, Bracewells Room, Business Club Lounge and Public Toilets
Soft refurbishment of Historic ballrooms, Galleries and connecting circulation areas.
Renewal of all Mechanical, Electrical & Public Health system infrastructure
Installation of fire sprinkler systems
Our service includes full co-ordination with the design consultants, heading up our design office and management of the documentation/design process through to manufacture. The programme is geared to a sectional completion.